Embrace the future of secure payments and seamless international money transfers with FXKudi 2.0. This upgrade has been designed to deliver an unparalleled user experience and enhanced functionalities.
Virtual Dollar Card Revolution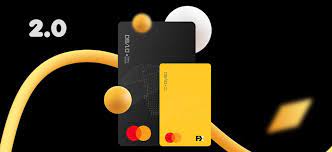 FXKudi virtual dollar cards offer a flexible, secure payment solution. When you generate a virtual card, you can load it with Naira or your local currency, which is automatically converted into dollars.
These custom virtual cards can be tailored for various uses such as online shopping, digital ad payments, purchasing educational courses, or subscribing to your favorite streaming services.
Previously, you were limited to creating six cards. However, FXKudi 2.0 now allows unlimited card creation. Every card created costs $5 with no monthly or yearly maintenance fees. To create your virtual card, simply:
Log in to the app and select 'Card'
Click 'Create Card'
Add a chosen name to the card
Complete the payment and activate your card immediately
Every virtual card comes with all the necessary details: a 16-digit card number, expiry date, CVV, and an assigned billing address. Additionally, you can add a PIN to each card, and freely freeze or unfreeze cards as needed.
Expanded Money Transfers to Over 20 Countries
FXKudi 2.0 extends its fee-free money transfer service to more than 20 countries, supporting currencies such as USD, NGN, KES, and more. We've also improved our exchange rate calculator for better transparency before and after sending money.
Beneficiaries' information can now be saved for future transactions, and a transfer tracker offers detailed reports on your transfers. To complete a transfer:
Log in to the app and tap 'transfer' or the bottom middle send icon
Select the sender's and receiver's currencies, and enter the amount to send
Add beneficiary information & confirm details
Complete the payment process for a successful transfer
After completing all transfer requirements, visit 'transfers' on the app to view your transfer history and report.
Verification & Multi-Currency Wallet
FXKudi 2.0 emphasizes verification as a prerequisite to access all tools and features, including card creation, transfers, and the multi-currency wallet. Upon verification, users gain instant access to their multi-currency wallet to spend, send, and receive cash immediately in various currencies.
We're Here to Help
Should you have any questions or need assistance, our support team is readily available via our website's live chat. You can also reach out to us on Facebook, Instagram, Twitter, or LinkedIn. Experience the new era of online payments with FXKudi 2.0.